Stara Ochota, Warsaw
38 m2 Apartment Refurbishment
Och-stay, 2021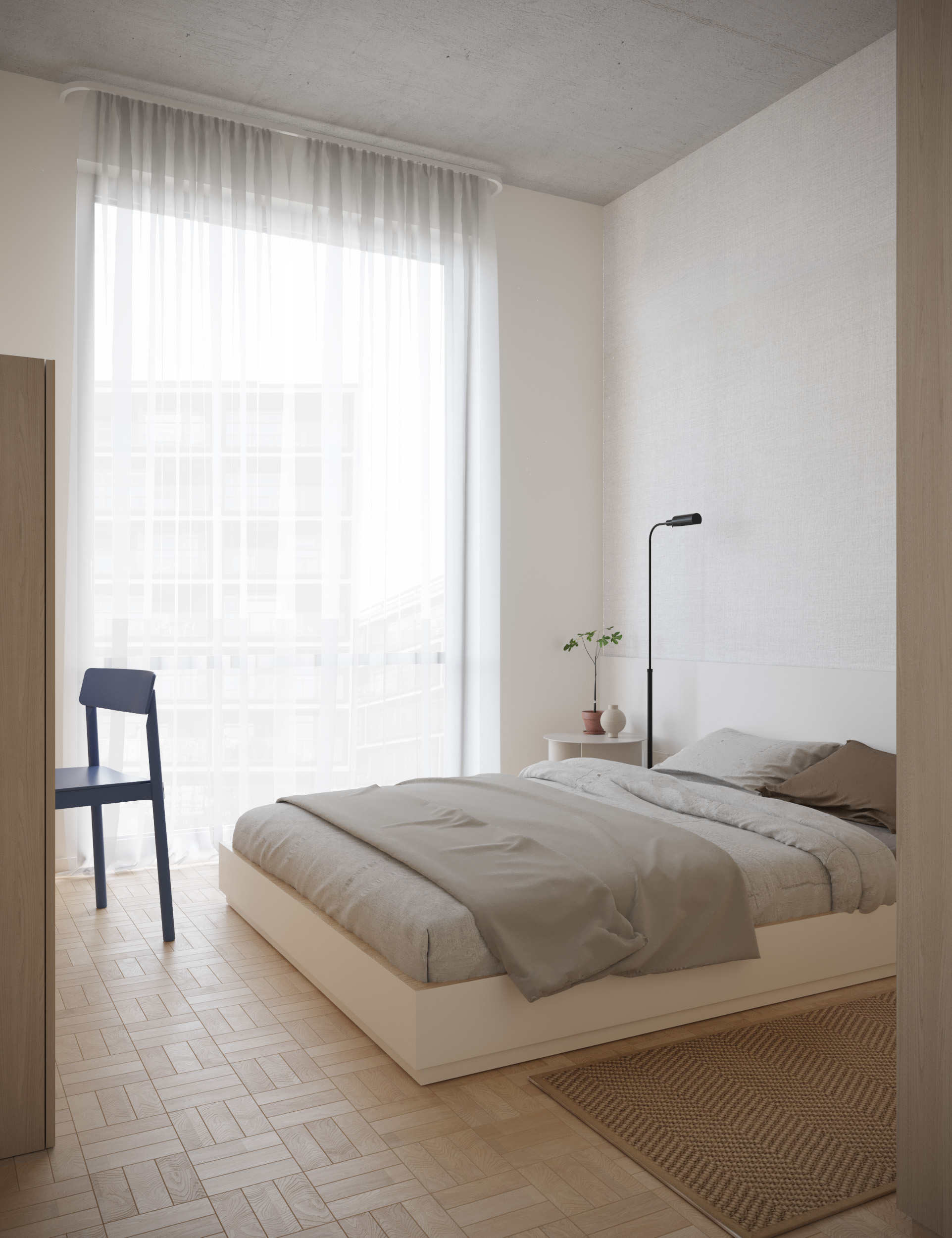 I wanted to create a calm and minimalist space, serving as a haven for travellers wishing to discover Warsaw. An important consideration was to preserve the original mosaic parquet floor - characteristic of post-war interiors in tenement houses. Then, the form of the wooden stave became the inspiration for the aesthetic of the bespoked furniture, which combined structural plaster, natural materials such as steel, ceramics, organic cotton or linen wallpaper. With this approach, I created the harmony needed to relax after a long journey through busy city streets.
Jordanowska, Cracow
95 m2 Semi-Detached House Refurbishment
Jordanowska, 2022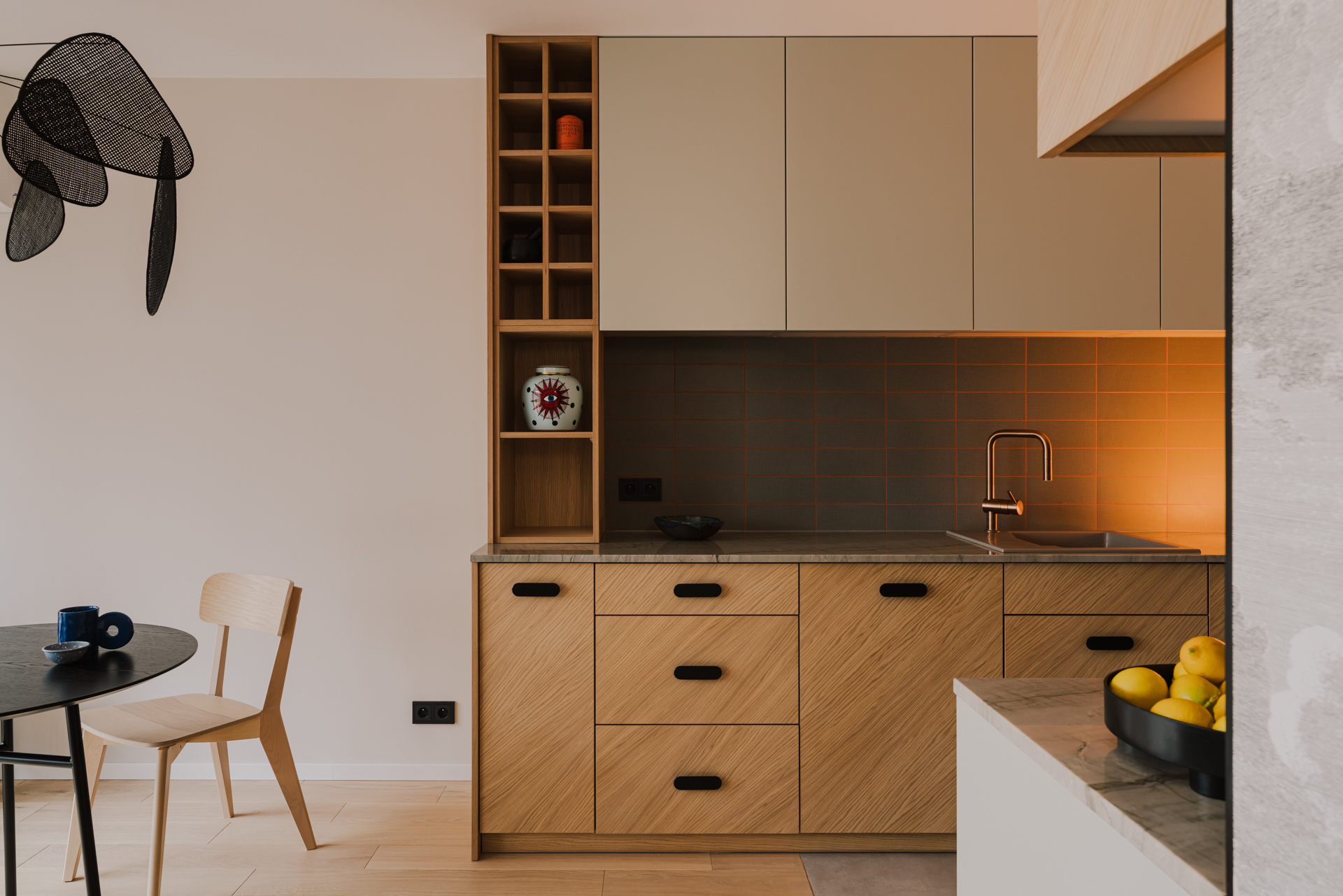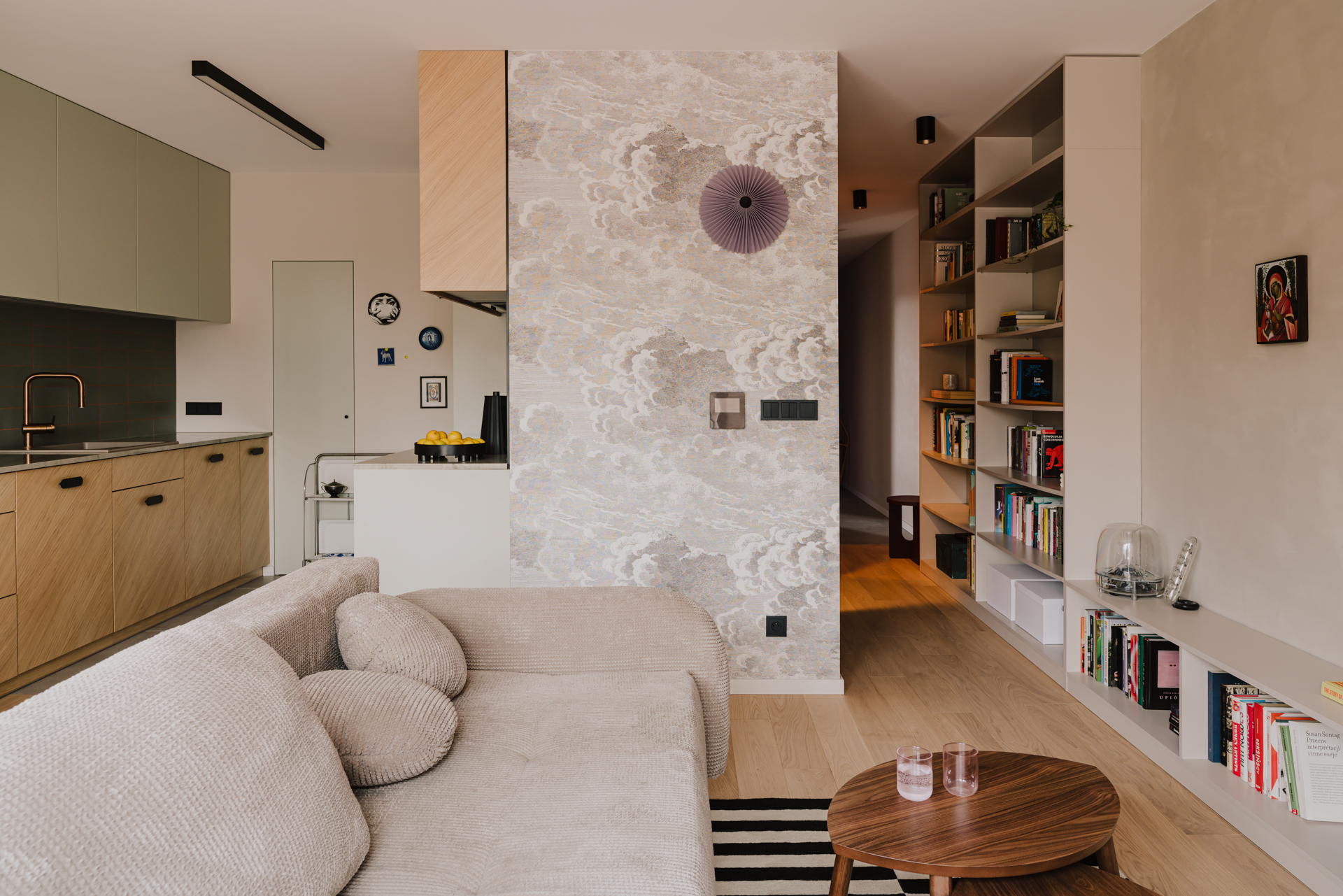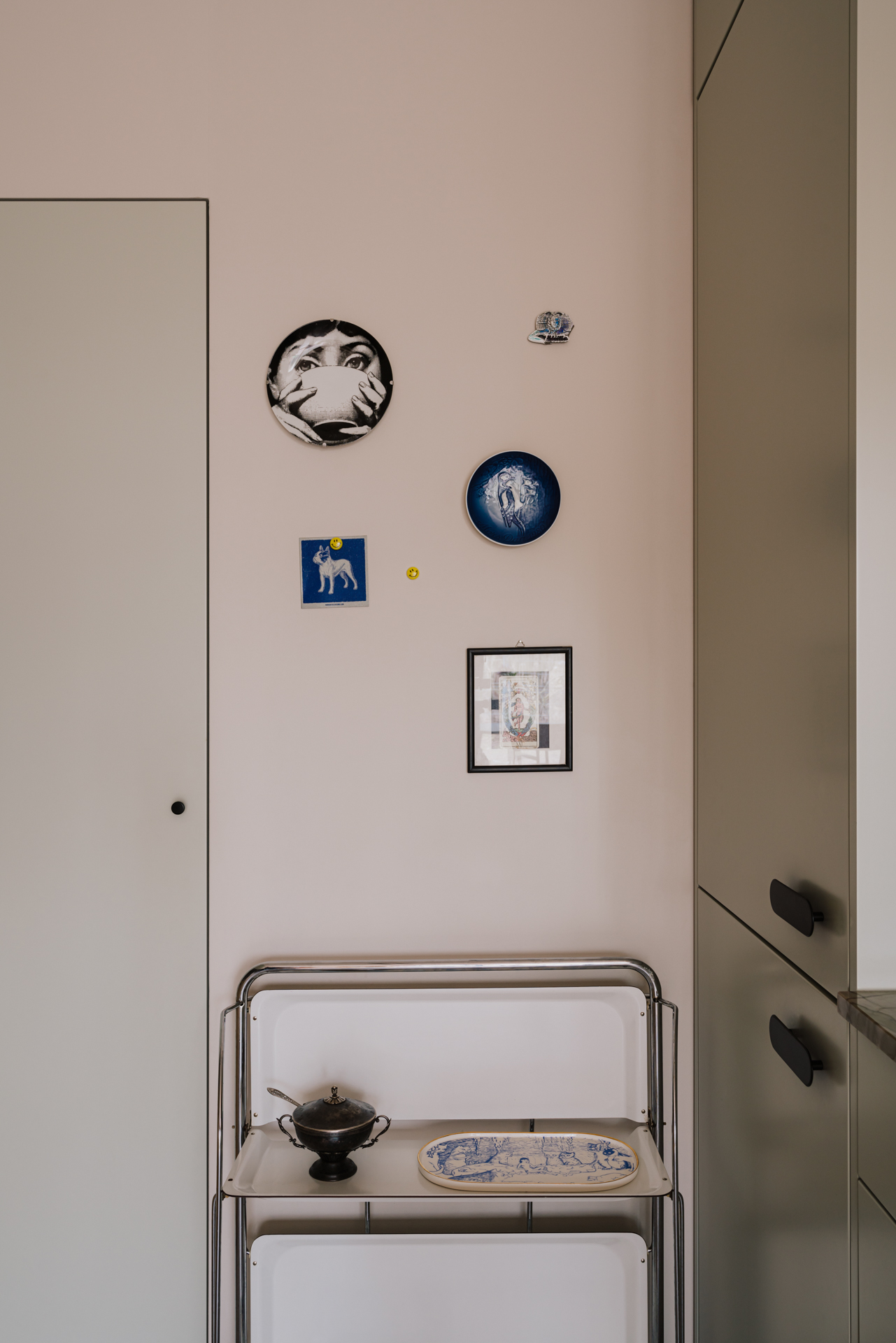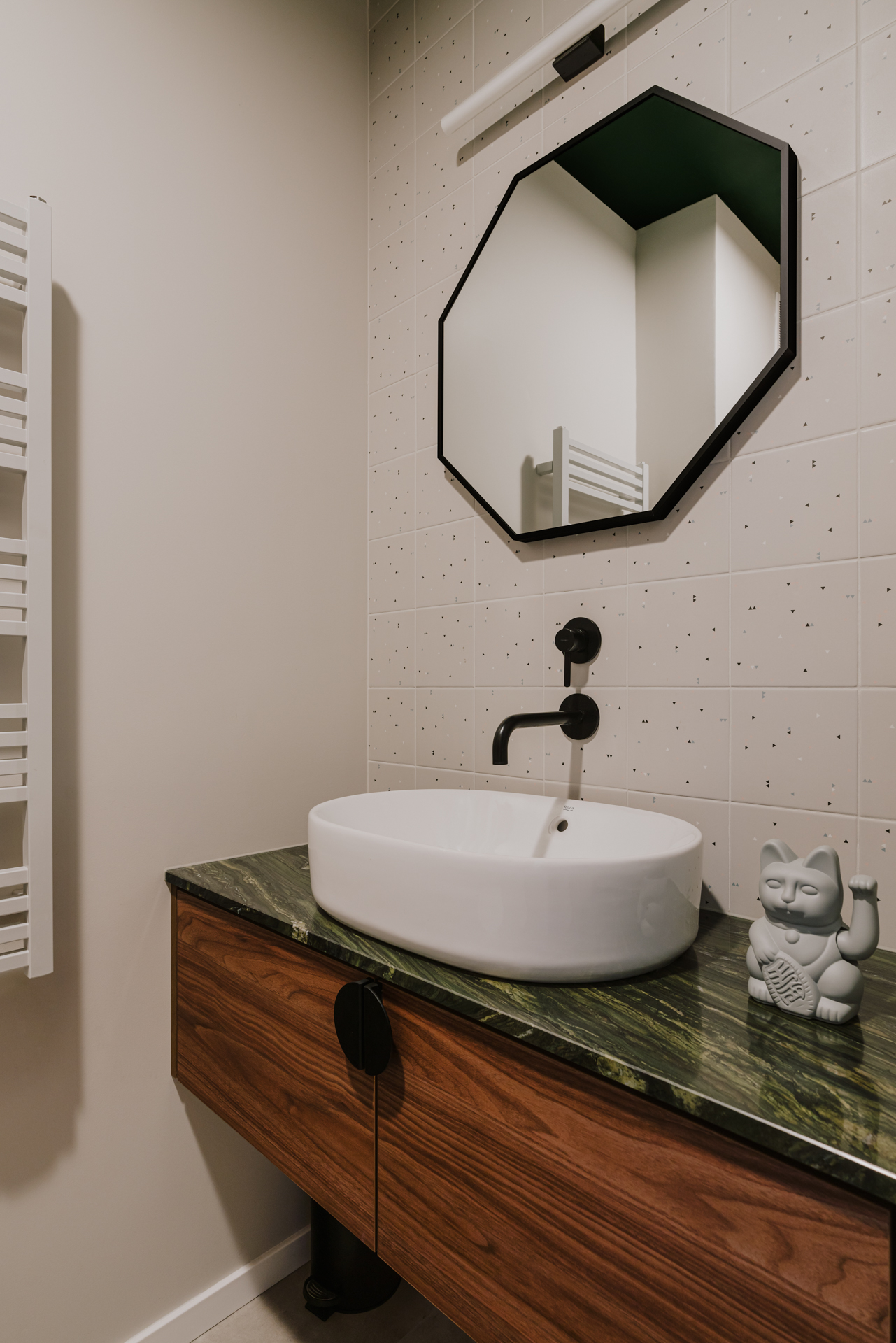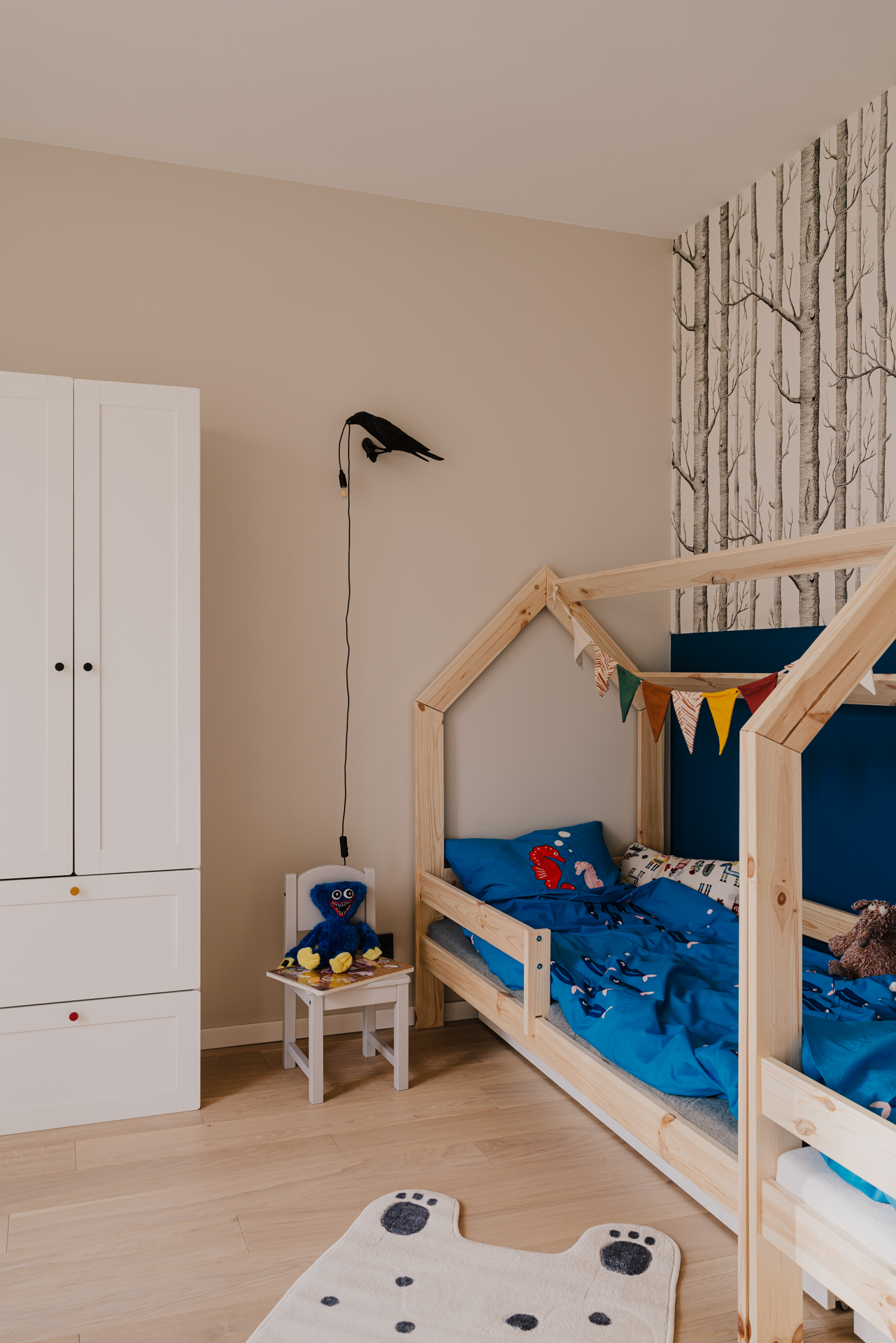 The apartment owner is a graphic designer with two fun-loving children. The most important thing for her was to make the interior durable, timeless and full of eye-catching elements. The space is characterised by an eclectic colour palette, different patterns and graphic details, with each zone of the interior featuring a different design. The wall textures, composed with the colours of the furniture, blend together to create a tranquil relaxation zone, while the mosaic tiles harmonise with the stone kitchen worktop and veneer laid diagonally.

Photos : ZASOBY STUDIO
Feliksow, Masovian, Warsaw
430 m2 House Refurbishment
Feliksow, 2021 - realisation in progress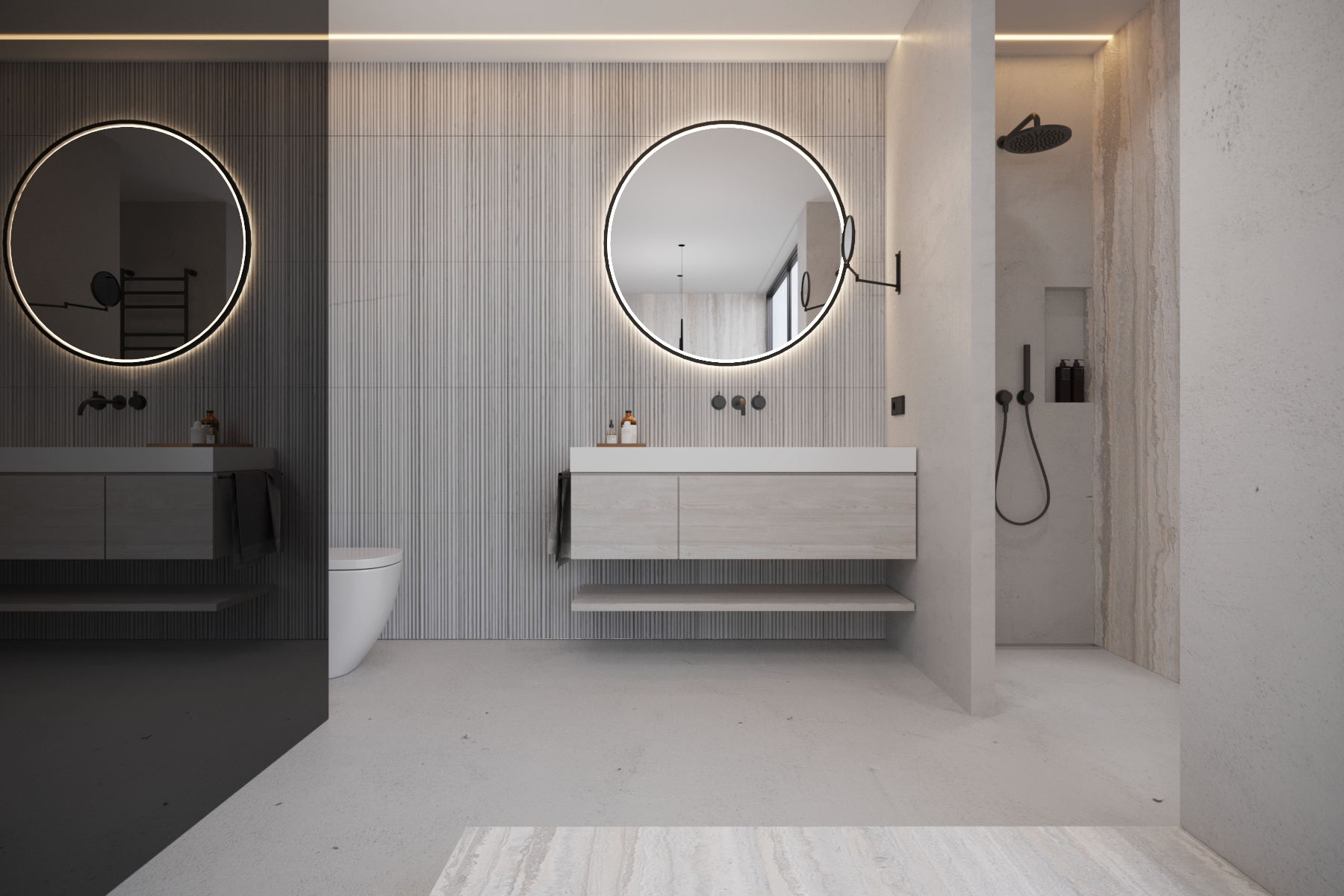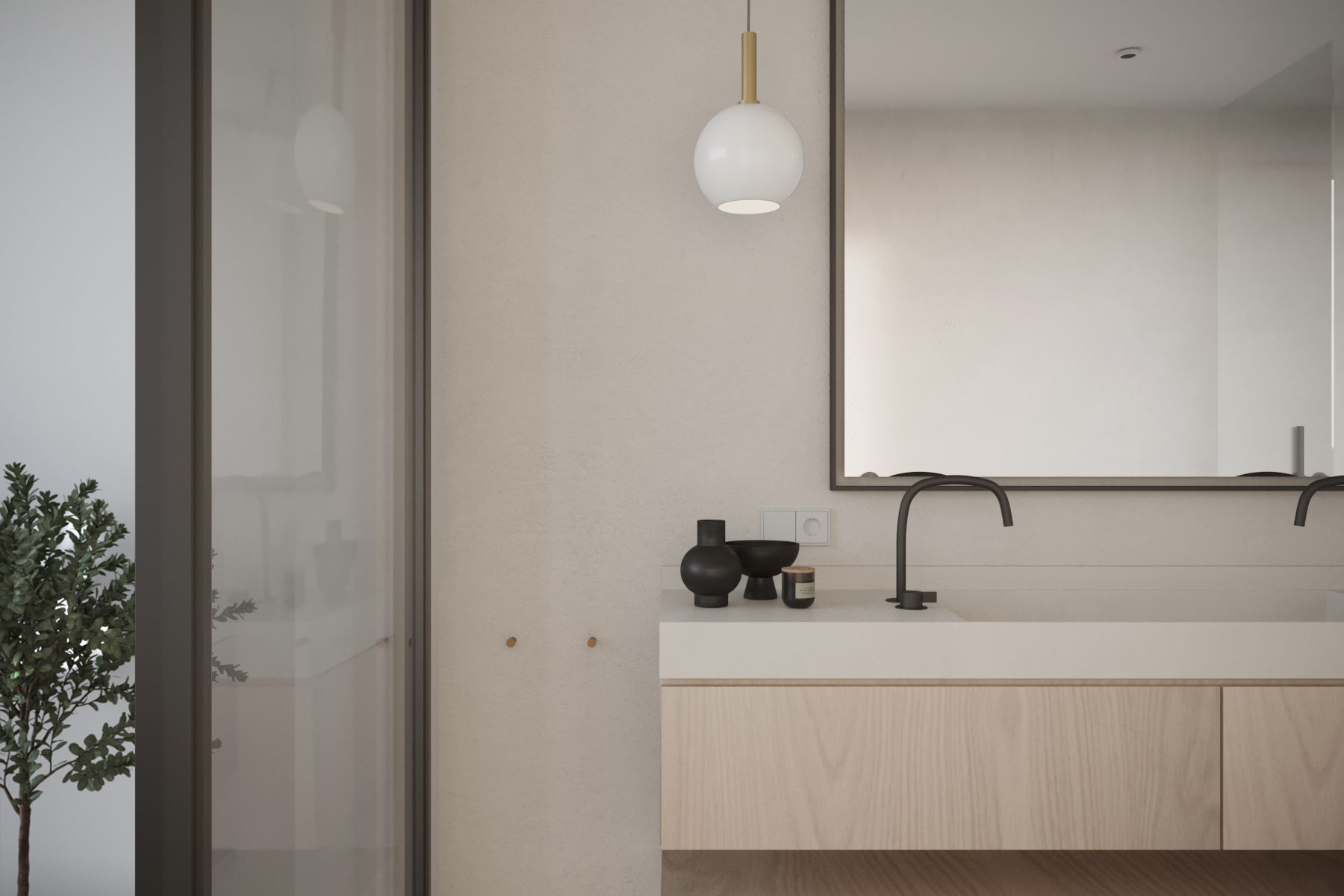 Minimalist house located in the vicinity of the Kampinos Forest. The design concept was to create the aesthetics of an urban loft using only the necessary decorations.

The raw concrete ceiling, pale shades of wood, earthy colors, copper and corten elements allude to the surrounding colors of the forest, as well as to the Arte Povera movement exposing the rawness of materials and seeking the meaning of the everyday. The spacious, geometric and ascetic composition of the interior, as well as the lighting, which blurs the colors of the reddish elements with grays, is inspired by the work of Mark Rothko. The walls and floor in part of the house are finished with the same material, giving the effect of a sculpture in space.